Breasts come in twos. So do shoes, socks, gloves and earrings. Many other things come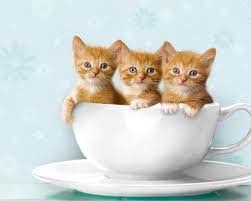 in threes: a three-ring circus, primary colors, the little kittens that lost their mittens, and the number of blind mice in a group.
Over the last five to 10 years, when I've reviewed charts in the operating room before I begin surgery, I've been noticing that, "Oh, look, everyone is from out of town today," or "Everyone's Asian today."
My cosmetic breast surgery patients seem to come in clusters. In other words, they share some distinguishing quality. Is it a cosmic biorhythm, an unexplainable phenomenon? What are the odds?
Austrian biologist Paul Kammerer studied salamanders and toads – and coincidences. In 1919, he published a book recounting all of the coincidences he had collected. He wrote: "Coincidences aren't coincidences at all but the result of an invisible force in nature that – like gravity, magnetism, symbiosis, and so on – favors unity, symmetry and coherence." He called his theory the law of seriality.
I don't know whether these patient groupings are statistically inevitable or proof of Kammerer's law, but I do know that my staff does not arrange the surgical schedule this way. Women choose their surgery date according to their convenience; we don't choose it for them.
Some of the coincidences can be related to the seasons. We see large numbers of teachers and students who have the same school breaks. Many other clusters aren't seasonally related.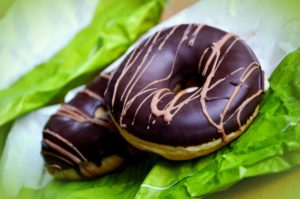 Does this phenomenon occur in other settings? Does a hairstylist notice that one day all her clients are redheads; on another day everyone says, "Just cut it a little bit"? At Dunkin' Donuts, is one day all about glazed jelly donut? Do the chocolate frosted donuts sell out on another day?
Even though my patients range in age from 18 to 67, on some days everyone is in their early 20s; on another day they're in their 30s, on another in their 50s.
Here are some other clusters I've noticed: One day everybody might have children; whereas on another nobody has kids. One day all the women who live in the Philadelphia area close to my office, while on another day everyone came from out of town.
I've also had days where all the patients were Spanish, and others where they were all Italian or all Russian.
I've had days where everybody was a nurse and others where all were a stay-at-home mom.
Sometimes, the women's choice of implant size is the common denominator: Everyone seems to be choosing bigger implants one day, while others are "smaller size day" and "average size day." This might correlate with the stature of the patients, which is another common denominator. They might all be tall and have big frames or all be more petite.
I've also had days where all the patients were perkier and other days where all were droopier. And even though breasts are sisters, not twins, some days all the women are fairly symmetrical and on another day they are more noticeably uneven.
Maybe I'm observing these similarities because I'm solely performing cosmetic breast surgery, and that's making the coincidences more statistically possible. But on a recent surgery day, when I was chatting with the OR staff and I asked them their favorite ice cream flavor, they all said mint chocolate chip.
There might just be something to this theory of seriality after all!
Some Breast Augmentation Statistics:
To measure women's interest in breast implants across the United States, RealSelf.com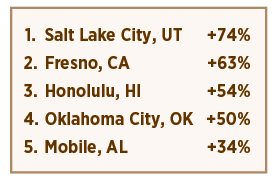 analyzed millions of searches on its website by region for its 2011 Interest Index. (They assumed that women were doing the searching.)  Interest in breast augmentation surgery was 74% higher than the national average in Salt Lake City, followed by Fresno, Honolulu, Oklahoma City and Mobile. It might just be a cosmic phenomenon (or a lot of patient referrals) but I think Philadelphia would be on the list if they conducted the survey in 2016!