Meet the Authors
Through the years, Philadelphia cosmetic breast surgeon Dr. Ted Eisenberg kept a list of the questions women most commonly asked and the ones that surprised him: questions about bulletproof vests, bags of birdseed, and kickboxing. After thousands of consultations and tens of thousands of questions, he thought, "I could write a book."
He didn't have to go far to find a co-author. His wife, Joyce, has a successful career as an author and editor. They teamed up to write The Scoop On Breasts: A Plastic Surgeon Busts the Myths.
DR. TED EISENBERG, Director of the East Coast Center for Cosmetic Breast Surgery in Philadelphia, is an accomplished plastic and reconstructive surgeon, teacher, lecturer and author. For the first 13 years of his career, he performed general plastic and reconstructive surgery from head to toe. Since 1999, he has focused his practice exclusively on cosmetic breast surgery. Eisenberg, who has performed more than 5,000 breast augmentations, holds the Guinness World Record for the most breast augmentations done in a lifetime.
A leader in his profession, Eisenberg has been at the forefront of groundbreaking techniques in plastic surgery. Much of his earlier work involved the use of tissue expander implants for breast, scalp, eye and nose reconstruction. He is the creator of the I.D.E.A.L. Breast Lift™, an innovative procedure that maximizes the lift and minimizes the scar, and he teaches his cosmetic breast surgery techniques to doctors around the world.
Eisenberg did a short stint as a stand-up comic but decided to keep his day job. An inductee in the International Knife Throwers Hall of Fame, he is ranked as an expert knife thrower and is nicknamed "The Boobinator."
To read more about Dr. Ted and see his galleries of before-and-after photos, go to www.lookingnatural.com.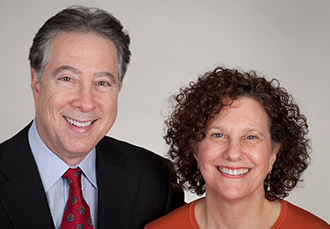 JOYCE KIRSCHNER EISENBERG is an award-winning author and columnist who has given her readers the inside scoop on topics ranging from Paris and parenting to bagels and breasts.
Her 15-year stint as an editor at a Philadelphia Jewish newspaper gave her the chutzpah to co-author the Dictionary of Jewish Words (Jewish Publication Society), The Whole Spiel and Stuff Every Grandmother Should Know with  Ellen Scolnic. Together they present programs and write as The Word Mavens; their essays and feature articles appear regularly in The Philadelphia Inquirer and in newspapers and websites nationwide.
A longtime contributor to Fodor's Travel Guides and author of Let's Visit Grenada (Chelsea House), Joyce was the former editor of the Delaware Valley Edition of Travelhost Magazine; her travel articles have appeared in Inside, Woman's World, Globe Hopper, Military Lifestyles, Travel-Holiday and Walking magazines.
Joyce's chapter on interfaith marriage is included in Jewish Marital Status (Jason Aronson 1989). She has edited Fannie's Favorites, a series of kosher cookbooks; Light in Darkness, a Holocaust memoir; books on community banking and dyslexia; and numerous Fodor's guides. A former English teacher, Joyce has taught memoir writing to seniors and is founder of the Playpen Writers Group.
To read more about Joyce, go to www.thewordmavens.com.