What They're Saying
In March 2016, The Scoop On Breasts reached #1 in Plastic & Cosmetic Surgery in Amazon's Kindle Store. Earlier in the year, it hit #1 in
Humor. It has also garnered great reviews, like this: "This book is fabulous! I would give it six out of five stars if I could. It is funny, honest and entertaining. It provides so much information about breasts and breast augmentation surgery and sets the reader straight about what is truth and what is a myth. I would recommend this to any and every woman who has had breast surgery, is thinking of having breast surgery or anyone who wants an entertaining and fun read."
– Mindi, Amazon review, Feb. 2016
"In a candid telling of why he is involved in cosmetic breast surgery, Dr. Eisenberg. entertains you with facts, answering humorous and imperative questions that he's heard throughout his career . . . Addressing the importance of breast cancer screenings, he dispels the myth that breast implants cause breast cancer, and outlines what can be detected during these screenings when you have breast implants." Read the review here.
– From Harry Perez, Editor in Chief at Deep Body Media, October 2015
"Dr. Ted Eisenberg, and his wife, Joyce, have recently written a book called The Scoop on Breasts: A Plastic Surgeon Busts the Myths, and the couple dispel many myths and misconceptions about breasts in general and also facts regarding breast implants and breast implant surgery. The book even includes facts about breast reconstruction, and is laid out in fun, highly readable format. What's the main point here? Don't believe gossip, myths, and things you haven't confirmed yourself. Ask a certified surgeon or staff… and maybe the Eisenberg's book, for fun, to increase your fact base."
– From Karlee Smith's blog: "I Must, I Must, I Must Increase My  Bust!" April 2015, www.karleesmith.com
"The Scoop on Breasts is a well-informed look at everything you always wanted to know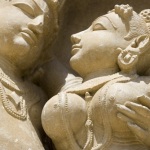 about breast enhancement surgery. Because Dr. Eisenberg co-wrote it with his wife, humor writer Joyce Eisenberg, it's also an entertaining romp through the wonderful world of both real and fake bazoomas and the folks who care about them, packed with interesting facts and factoids, and illustrated with eye-grabbing (and often titillating) photos. If you're seeking to draw some attention to yourself, you can have Dr. Eisenberg turn your subtle breasts into fabulous knockers. Or you can just read this book out loud on the bus." Read the review here.
– From humor writer Roz Warren's Dec. 2014 review on ZestNow.com, entitled "About Bigger Breasts, Everything You Want to Know."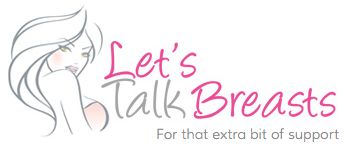 "Packaged in an accessibly colourful, confident and sexy format, this publication sits a million miles away from the often dry, off-putting tomes written on breast enhancement surgery and gathering dust on your medical bookshelf. . . Dr. Eisenberg's upfront and often comical style resonates well within "The Scoop On Breasts," while his writer wife provides dozens of fascinating 'titbits' to even out the scope and produce a gloriously comprehensible, well-rounded book." To read the entire book review, click here.
 – www.LetsTalkBreasts.co.uk

"As a psychologist and former model, I know the utmost importance of body-image satisfaction for women's self-esteem. This book is an informative, compassionate and comprehensive guide to breast enhancement surgery, a must-have for women who want to take charge and change their genetic destiny."
– Victoria Zdrok, J.D, Ph.D.
"The book is hilarious! I passed it on to several friends (males included) just because I thought it was so amusing. But besides that, it's a must-read for anyone even considering getting a breast augmentation. It answered every question I had and every question I didn't even think to ask. It was very comforting for me to go into the surgery feeling so well informed."
– Cara McCollum,
Miss New Jersey 2013
"The beauty of this book is that it doesn't just read like the four-page pamphlet you get before your hernia repair. It is a generous, good-humored and personable guide through the entire process – from talking to your friends about the idea through post-op recovery. Along the way there is a lot information imparted and some low key humor mixed in to keep everyone comfortable and engaged, but the point always remains thinking about your (or your loved one's) surgery.
"Obviously, the author is a proponent of cosmetic surgery and sees it as a good thing. This book does not reflect a political or cultural debate about breast enhancement, but that's not its point. It also isn't a sales pitch and is about as evenhanded as could possibly be expected from someone who does this surgery for a living.
"So, entertaining and informative and, if you are planning a procedure, oddly comforting."
–  Joel Smith, one of Amazon's top 1,000 reviewers
"This book by Dr. Ted Eisenberg and his wife is hilarious, yet chock full of good information by a plastic surgeon who majors in breast surgery. It is handled in a wonderful manner, with light humor but a world of good information from a surgeon about the surgery. Any woman thinking about enhancement or reduction or just isn't totally happy with her girls may want to talk to someone like him.
– J. Robert Ewbank, author of "Wesley's Wars"
"I love, love, love the book. It's is such a fabulously informative and fun read. My only issue: Where was it 12 years ago? It would have made my breast augmentation consultation a lot shorter! Now, in my snobby, book critic voice, I say, 'An absolute must read for any woman contemplating breast surgery. If Dr. and Mrs. E. had been writing math books when I was a child, I'd be a bio-statistician today.'"
– Maria K
"This book is laugh-out-loud hilarious. I'm not a fan of implants, but The Scoop on Breasts helped me understand the allure and the process. From busting myths to keeping abreast of current trends, it's informative and an udder teat (I mean utter treat) to read."
– Alicia Katz Pollock, Computer Trainer and Cultural Creative
"When I had my breast augmentation consultation with Dr. Eisenberg, I was amazed that he answered all of my questions so patiently, even the silly ones. After reading The Scoop on Breasts, my questions don't seem so silly after all. I loved the book."
– Lisa M.
"I found this book to be very enlightening about the details of breast surgery, and I really enjoyed the fun little facts. I do hope that some of those facts show up on Quizzo. We live in a breast-obsessed culture, so it is nice to have a book that skewers so many of the myths and misconceptions. If you were ever considering getting breast enhancement, reconstruction or reduction, then I would confidently recommend this book to you!"
– Jeffrey Prall, Pilates Instructor (from Amazon.com)
"The Scoop on Breasts is funny, frank, fresh and fabulous. I loved the text and the illustrations. It really packs a potent yet pleasurable punch! Can't wait for the sequel, but where do you go from here. Dare I ask?
– Rhonda Hoffman
"The book is a work of art. Where else can you find humor and, at the same time, important information on such a delicate subject? I am grateful that the authors have shared their expertise."
– Barbara Bookbinder, fashion/food personality and standardized patient