Through the years, women have told me their motivation for having breast augmentation surgery: how they feel about their breasts and what they would like surgery to accomplish. Below is a recent letter from a patient who gave us permission to share her story in the hopes that she can help women who have had similar experiences. 
Dear Dr. Eisenberg,
After reading your book, The Scoop On Breasts, and learning about the different reasons women come to you for breast augmentation, I thought you might appreciate my story.
I was teased a lot as a young girl for being flat-chested. I just never really developed. The saddest part of it was that the person who teased me most was my Mom. My younger sister's bra size was a DD from the time she turned 13, and my Mom was probably a full C herself.
My Mom used to say, "Oh look at your little boobies! It's a shame they never grew. I guess your sister got your share." And she used to tell me, "Oh well, you're the smart one." As a young girl, I took this to mean: You are not the pretty one.
Even though I was teased at home, I didn't let that stop me from excelling in high school. I was student council president, a cheerleader, and an honor student who studied math and science and took advanced classes. And I am proud to say I became an RN. Meanwhile my Mom paid for my sister to have professional portfolio pictures taken and paid for her to go to modeling school. My sister, while very pretty, did not have the height and other criteria for modeling. She became a hairdresser.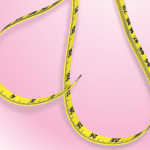 Fast-forward: On my 37th birthday I had a breast augmentation, and I love the breasts you gave me. I didn't do it because I was teased or felt inadequate in any way. I truly just wanted my body to be more proportional. My husband, then my fiancée, honestly did not care if I had the surgery or not. He loved me. That's not to say he has not enjoyed my breasts over the years. LOL! But no one enjoyed and enjoys them more than me.
I'll never forget when I went to Cape May, NJ, to visit my sister after my augmentation. My Mom and all of my sister's in-laws were there. I had not told them that I had breast enhancement surgery.
Their jaws literally fell open when I walked into the room. I was told I looked great. They loved my hair. Was I working out? The questions kept coming until finally my sister's husband said, "Your sister's breasts look incredible!" My own Mom couldn't stop complimenting me.
I guess I wasn't just the smart one anymore! (View our Before & After Breast Augmentation Gallery.)
I thank God he gave me the inner confidence to know my value and beauty without my breast augmentation. But I also believe God led me to you to make me even happier.
With gratitude,
LAJ